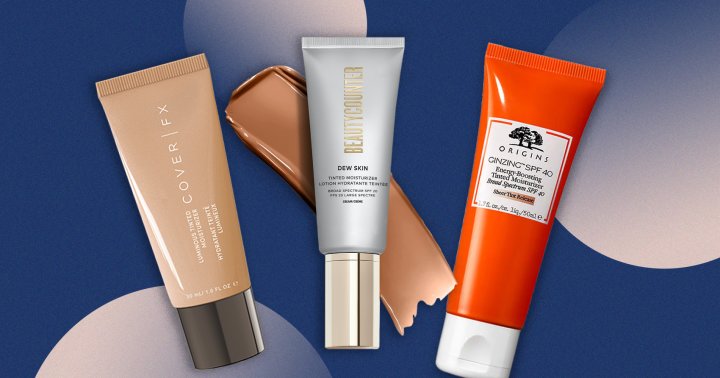 If you're shooting for minimal, breathable makeup, a tinted moisturizer is a great buy: These hang in the happy middle ground between makeup and skin care, offering a lightweight wash of pigment (although, you'll see different options have varying degrees of coverage) and skin-smoothing actives for a sheer, barely-there finish.
With a quality tinted moisturizer, your skin just looks like skin—the cushiony formulas nestle into your skin's texture and let your natural dewiness live on, all while leaving any discoloration or blemishes undetected. Plus, a good chunk of options come spiked with antioxidants and SPF, so you're getting some extra environmental protection in there, too.
If you're looking for a new complexion product, we've got you covered. Peruse our 12 favorites below.
https://www.mindbodygreen.com/articles/best-tinted-moisturizer