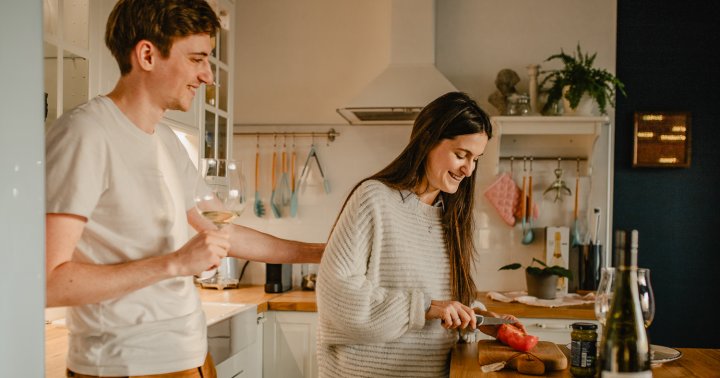 While going off the things you like is an okay place to start, sometimes you may need a bit more direction. Luckily, Moore had some advice for where to start.
"Think tacos made with chipotle seared tofu for one, and chipotle seared chicken for the other," she says. "You can both enjoy the same blistered soft tortillas, crunchy cabbage slaw, and creamy avocado—simply swap the protein." Tacos, broadly, are a great example of the types of meals that work best for a pair with different diet habits: dishes with "some assembly required," that allow you to pick and choose the components.
Her other suggestion? "Use this same strategy for Mediterranean lunch bowls where you might include za'atar spiced chickpeas for one and za'atar spiced chicken for the other." This approach can also work great for no-cook, assembly-focused lunchtime meals. Canned fish and canned chick peas both work well atop a great salad, paired with your favorite veggies, and a homemade dressing.
Another great, simple evening option is the sheet pan dinner: assuming you have two sheet pans, you can prepare veggies, carbs, and other components for both as a base, and then top it each pan with your preferred protein.
Whatever type of dish you decide to whip up, keep this simple approach top-of-mind as a great framework for many delicious, compatible meals to come.
https://www.mindbodygreen.com/articles/vegan-and-non-vegan-meal-prep-advice