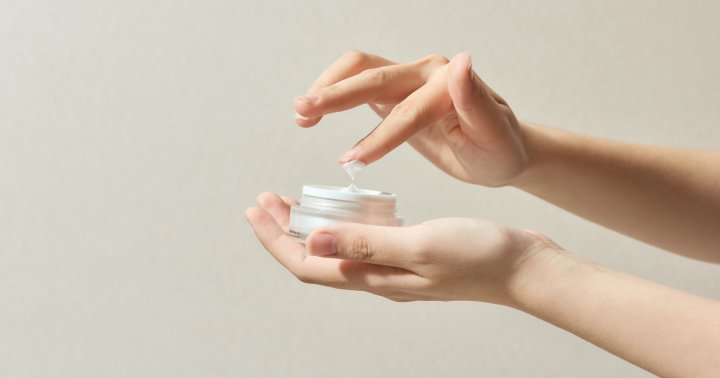 Thick salves add a layer of protection from the elements, protecting you from pollution, various other particulate matter, even the elements like cold weather and windburn. "When low humidity and low temperature damage the skin barrier, this weakens the skin's ability to protect itself, leading to red, dry, scaly skin," agrees board-certified dermatologist Hadley King, M.D.
As for pollutants, you can also incorporate antioxidants into the cream, so they can tend to free radical damage that comes with external stressors. You can look for creams with added actives—like vitamin E, niacinamide, and vitamin K—or simply find one formulated with natural plant oils that will have antioxidant properties as well, like jojoba and argan oils.
Other ingredients that may fall under this umbrella? Zinc oxide and titanium dioxide, or the two minerals used in natural, physical SPF. "Mineral sunscreen ingredients, like zinc oxide and titanium dioxide, sit on top of the skin to scatter and deflect UV rays, physically blocking them from penetrating the skin," says King.
https://www.mindbodygreen.com/articles/barrier-cream